Welcome to Lakepowellrealty.com
Helping You With All Your Real Estate Needs!
P. O. BOX 335
PAGE, AZ. 86040

//shared-images.realtyproidx.com/shared_files/action/sold-home.jpg
//shared-images.realtyproidx.com/shared_files/homes/evening-back-pool-firepit.jpg
/my_files/design_files/slides/33155_55fc4ab9d1cd8303290039.jpg
/my_files/client_uploaded_files/slides/33155_5637f04cdf2d0007161053.jpg
/my_files/design_files/slides/WPG_33155_57c08d3ed6093104730528.jpg
/my_files/design_files/slides/WPG_33155_584edee19750b346100541.jpg
/my_files/design_files/slides/WPG_33155_584edf5defc05841008592.jpg
Loading...
Lake Powell Realty
Lake Powell Realty is a full service property management company offering both sales and property management expertise. We handle both management and sales, we can generate more activity on our listings due to a large amount of traffic from tenants and prospective buyers.

We have more than 25 years of experience in the real estate and property management field. We also have a variety of apartments, duplexes, 4-plexes and homes available for rent. We can assist you in finding a rental property that meets your needs.
Our Team
of professional real estate agents look forward to helping you find the perfect property. We specialize in:
Residential Properties (Homes, Townhomes, Apartments, Modulars/Mobiles)
Commercial Business Opportunities (Buildings, Leases, Businesses)
Building Lots & Acreage (Residential Lots, Developement Properties)
Property Management-Homes for Rent
From this website, you can view available Homes For Rent, search all of the current listings or view our office's Featured Listings. If you have any questions about any of the properties for sale or would like us to arrange an appointment to preview any of these properties, please give us a call (928) 645-8809 or CLICK HERE to send us an e-mail.

Learn more about what our listing services can do to help maximize the exposure for your property.

If you are considering moving to the area, or if you would like us to help you find the perfect home to fit your needs, please let us know how we can help. After previewing our site, if you have any questions at all or would like more information about the area or any specific properties, please call [928-645-8809] or email us.

Thanks for visiting our site. We look forward to working with you, and helping to make your dreams a reality!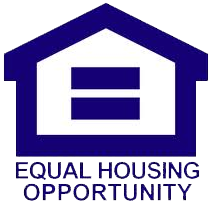 /my_files/client_provided_files/agents_logos/WPG_36351_62f56ab8e65d0631246214.jpg
/my_files/client_provided_files/agents_logos/WPG_36351_62f578d4f1849245900471.jpg
/my_files/client_provided_files/agents_logos/WPG_36351_62f578dd24236998530865.jpg